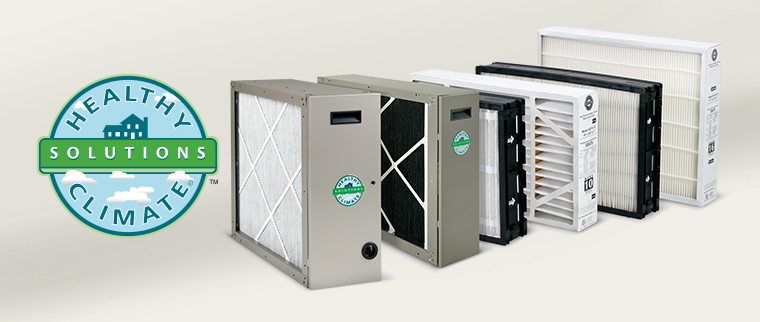 If you're reading this article with a runny nose, watery/itchy eyes or a nagging cough or cold, chances are pretty good you're one of the millions of people that suffer from some form of seasonal allergies. While there are many over the counter and prescription medications to help alleviate these symptoms, the following is a list of a few additional things you can try to help reduce the impact high pollen counts may have on you or your family.
1. Close Your Doors and Windows - After a long winter of cold temperatures most people enjoy keeping their windows open in the spring, especially while sleeping, but if you're subject to seasonal allergy flare ups the best thing you can do is keep the pollen out of your house as much as possible by keeping your doors and windows shut.
2. Shower in the Evening - Most people take a shower in the morning prior to starting their work day. The problem is, tree, grass and ragweed pollens and many other allergens can collect on your body and clothing throughout the day. By not showering at night prior to going to bed, these allergens are transferred to your sheets and pillow, subjecting your body to additional exposure to the very thing making you miserable.
3. Turn Your Furnace Fan to "On" or "Continuous" - While this may seem counter-intuitive since most people would expect the blower to disturb allergens that have collected in the house, the reality is that any air being returned to the furnace must first pass through a media filter which will help remove the allergens and dust particles in your house. The more the fan runs, the more the air is being cleaned and the less miserable you'll feel.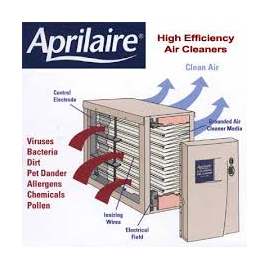 An upgraded filtration system does not only remove allergens from your home, but bacteria, pet dander and chemicals among other things.
4. Upgrade Your Furnace Media Filter - Due to a number of factors a 1" pleated filter is most commonly installed on all residential furnaces and air handlers (including Comfort Control installations). That being said, not all 1" filters are created equal and although the 1" filters found at most big box stores (Filtrete, 3M, etc) are the most economical, they provide little in the form of protection from and removal of the invisible microbial particles that cause the most problems when it comes to allergies and asthma. In addition to running your fan on continuous, consider upgrading to a 4" MERV 11, MERV 16 Carbon Filter, HEPA or a PureAire Whole Home Air Purification System to remove the air contaminants you're most concerned with. In addition to the air quality benefits, these filters require being changed every 6 to 12 months as opposed to every 30 days which helps offset the additional cost of the filters themselves. Comfort Control recommends, sells and installs a variety of products from Aprilaire and Lennox Healthy Climate Solutions to fit your needs.
5. Upgrade Your Thermostat - Finally, in addition to all of the suggestions above, if seasonal allergies are something that can impact how you feel, how you sleep or even your performance at work, it may be worth considering a thermostat upgrade to the Lennox iComfort S30 or another model with similar "Allergen Defender" features. This smart thermostat monitors the local air quality and makes decisions on its own to improve the air quality in the house or send alerts to the homeowner when outdoor air quality is less than ideal.