Comfort Control's COVID-19 Response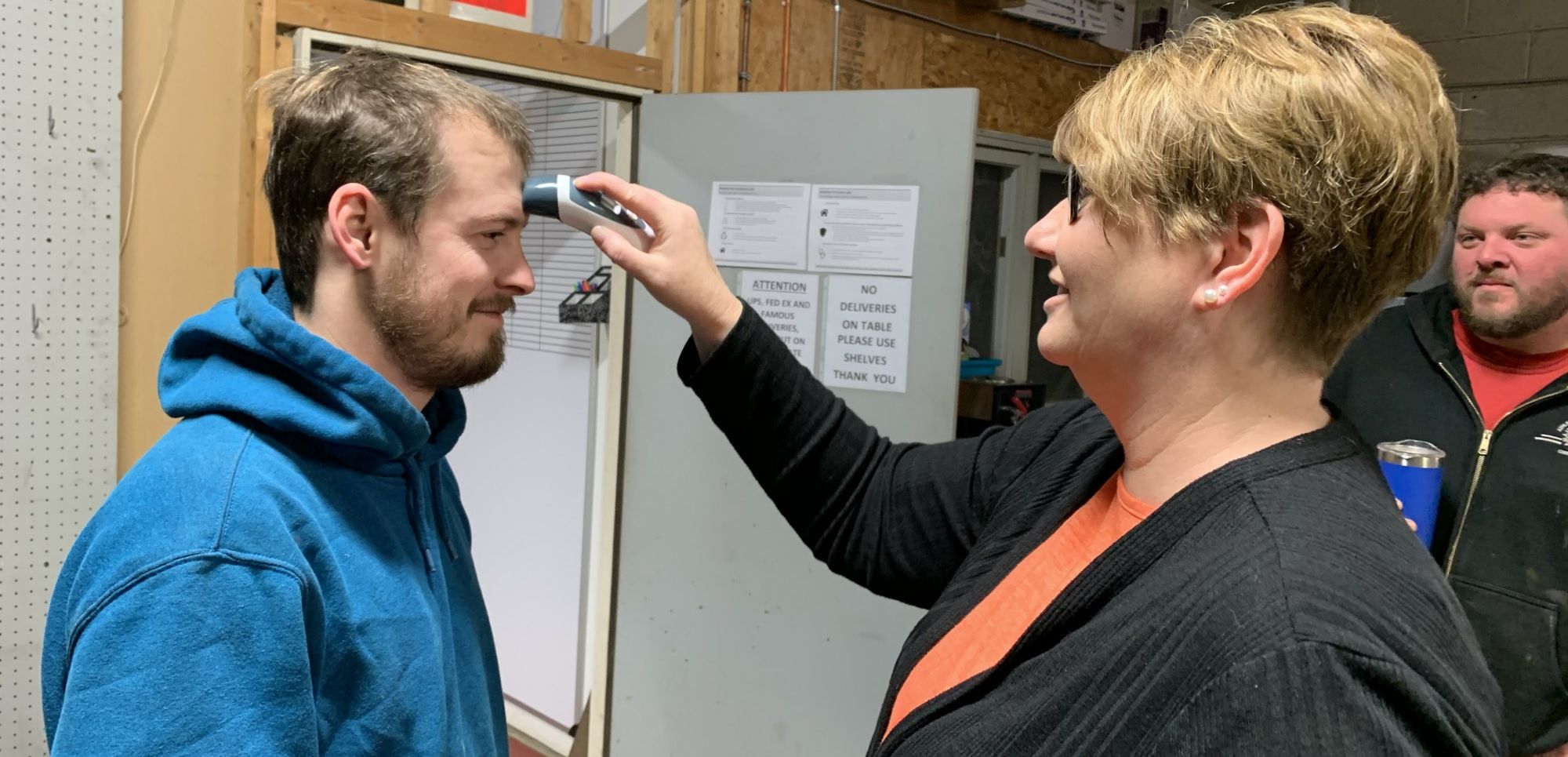 Comfort Control is committed to doing everything in our power to prevent the infection and spread of the COVID-19 virus to our customers, co-workers, other contractors and their families while continuing to provide essential HVAC and Plumbing services.
Until further notice our showroom at 805 E. Main Street is closed to the general public and all outside vendors. We are able to fulfill orders for parts and filters over the phone or via text message (419-281-0144) from our parking lot. Masked appointments to view our live burn fireplace displays are still available upon request.
- Where possible, dispatching service technicians from home.
- Staggering employee start times by 15 minutes to prevent congregation at the beginning and end of each work day.
- Conducting company meetings in our truck bays to allow for proper social distancing.
- Requiring employees to maintain social distancing and wear masks anytime they indoors and up/away from their desks.
We have prepared the document below to establish the minimum required safety precautions to be taken by each of our employees and ensure their adherence. Other businesses are welcome and encouraged to copy this document and/or modify it to fit their own workplace/employees.


We believe that everyone has a role in helping prevent the spread and infection of others. As such, we are requesting that any customers we have already performed work for or are scheduled to perform work for contact us immediately should a member of their household or business become sick, have a fever or begin displaying any other symptoms of the COVID-19 virus. This will allow us to place potentially infected employees in self-quarantine, notify other customers who may have been in contact with said employee and prevent the further spread of the virus.